DATE:  November, 2015
DEVELOPMENT DURATION: 2 weeks
TOOLKITS:  Vanilla Javascript
FINISHED BY:  Me
COLLABORATOR:  Matthew Goral
Online stereotype is an exaggerated belief, image or distorted truth about a certain group of people(from real diversity) in the realm of internet.
This chrome plugin is inspired from a research about google image search: Unequal Representation and Gender Stereotypes in Image Search Results for Occupations by Matthew Kay, Cynthia Matuszek and Sean A. Munson. It sought to examine how well female representation in online search results reflected reality—and, subsequently, how impressions in search results could, in turn, impact the way that people perceive how women are represented in industry, in real life. A famous one is for CEO, though 27% of the CEOs in US are female, but 90% of the search results are male pictures, and the first image of female should be a barbie.
Behavioral psychology does suggest strongly skewed search results shifted their estimates of how many women and men are employed in different industries. and it is not only for gender stereotype, small exposures to biased information over time can have a lasting effect on everything from personal preconceptions to real life.
Then the idea of creating a chrome plugin for the biased google image search came out. It's simply adding an extra row on top of the original google image search result:
A sentence to mention the underground reality(most of them are statistics), and a row of images reflect the reality.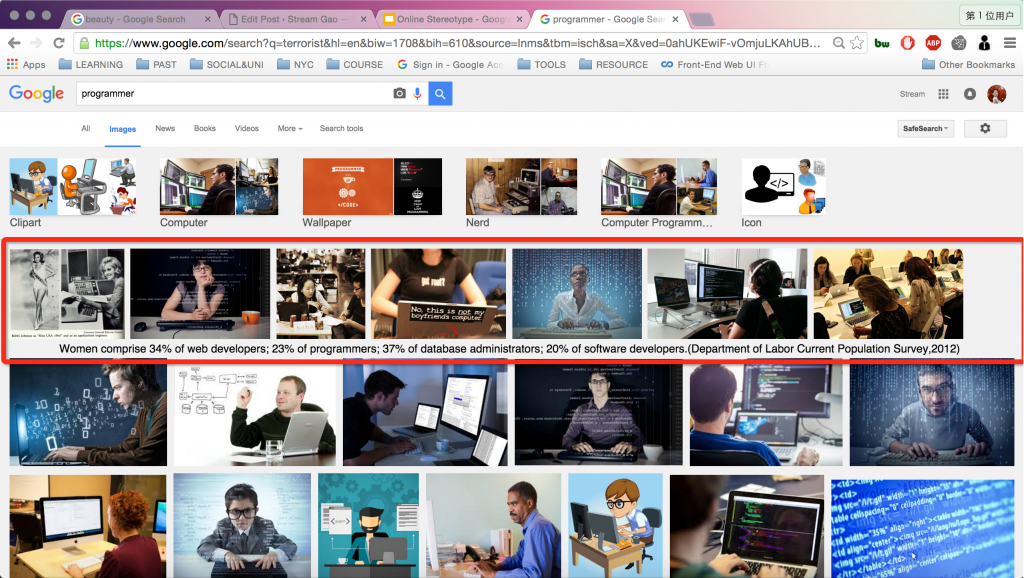 We also got some help from our classmates : they gave us some ideas of useful keywords that we should target on: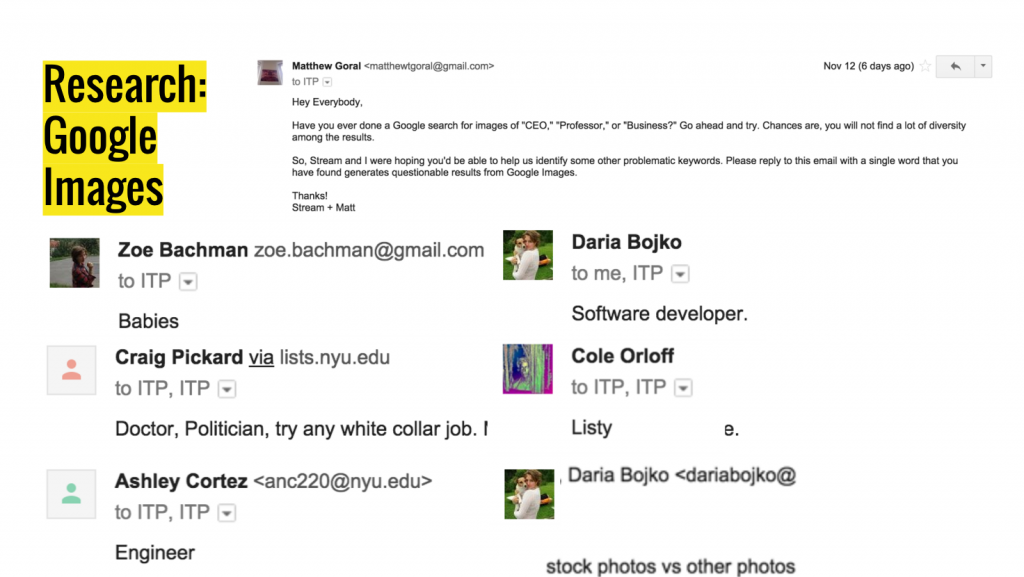 We finally targeted 8 keywords ranging in 6 kinds of stereotypes. The keywords and the respective persuading sentences are: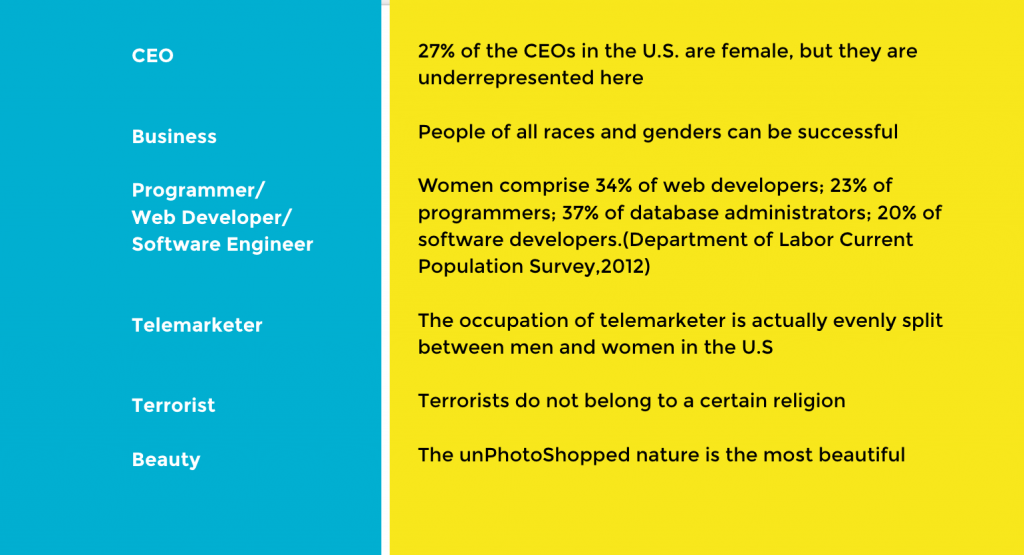 Github: https://github.com/streamgao/networkprojects/tree/master/stereotype%202
I did this one under the collaboration of Matthew Goral. The topic for our project is online stereotype. My final solution is this chrome plugin, and his is email apology generator. This is our final presentation slide: