Being on the stage gives me confidence and hope. I enjoy every moment when I am able to perform and offer audiences a memorable experience.
PERFORMING AWARDS AND HONORS
Dec 2008. 10th Level Certificate in Chinese classic dance (the highest level).
Dec 2008. Gold prize of solo Chinese classical dance in National Excellence in both Performing Skills and Moral Integrity.
Nov 2010. 1st prize in Beijing Undergraduate Art Performance Challenge – Dance.
Jun 2013.   Most Popular Award in National Undergraduate Jewelry Exhibition and Model Contest.
Oct 2016.   Model at Couture Fashion Week, New York.
Dec 2016.   2nd Runner-up and best versatile award in USA Miss Asia China final.    
Oct 2018.   Dance at 6th Wuzhen International  Theater Festival (site specific improvisation at Carnival).
2008.12    中国舞十级证书(最高级别)
2008.12    第四届全国德艺双馨文艺展示活动 舞蹈类独舞少年A组金奖
2010.10    第二届北京市大学生文艺展演舞蹈类B组一等奖
2013.06    第十届全国大学生珠宝文化节模特大赛最佳人气奖
2016.10    纽约Couture时装周模特
2016.12    2016美国亚洲小姐总决赛季军 最佳才艺奖  加州赛区冠军
2018.10    入选第六届乌镇戏剧节古镇嘉年华(舞蹈音乐环境即兴)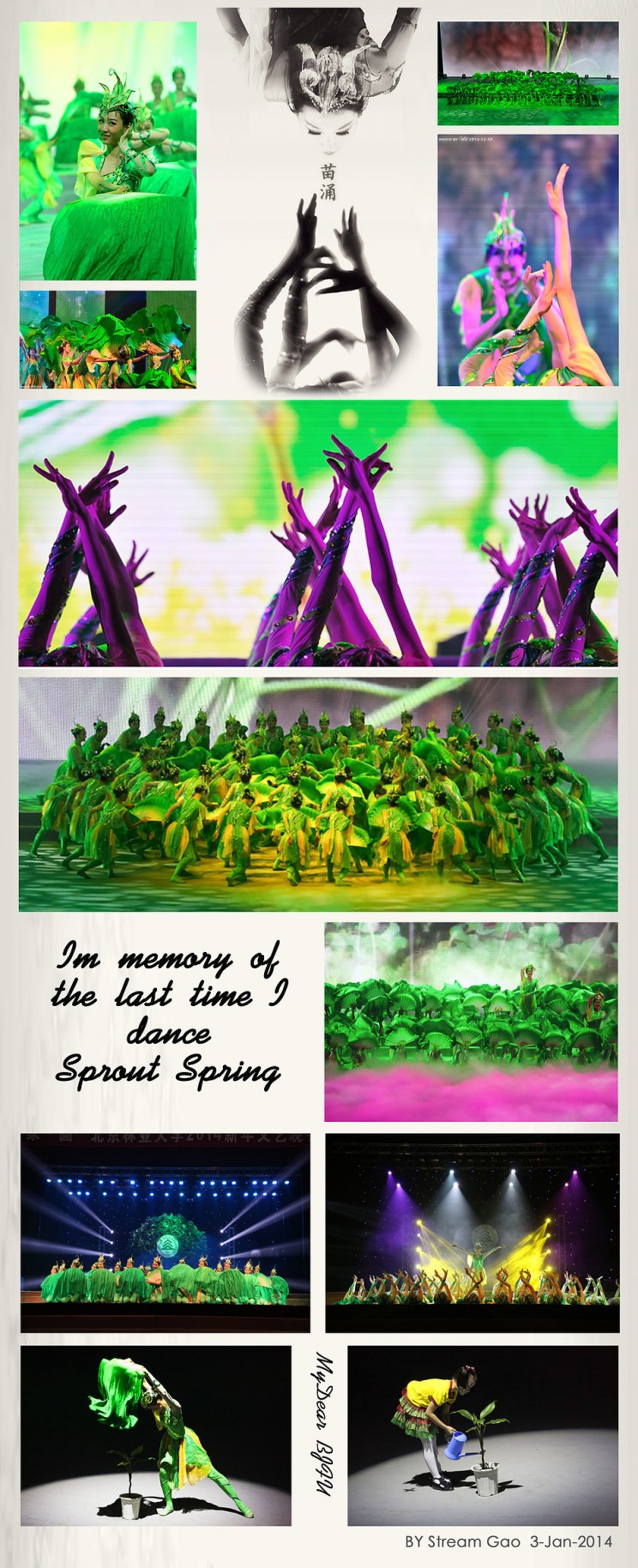 Continuing
I switched to contemporary dance after I moved to New York. Contemporary dance offers me a new window on how to look at dance and think about the underneath meaning of movement, also the relationship between movement, body and life.
I have been working on some projects about digital dance performance and programmable choreography,  exploring the relationship between technology and dance. Check my current work here: http://www.streamgao.com/?cat=4